BI/finance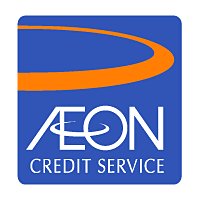 25/5/2011
Irvin Avriano A.
Bisnis Indonesia
Aeon and G4S offer low cost security service
JAKARTA: PT Aeon Credit Service Indonesia and PT G4S Security Services offered low cost securities equipment and service with fare IDR400,000 per month to potential households.
G4S Group Finance Director Melissiana D. Kriswandi said the low cost equipment and service possible because there is financing service offered by Aeon Credit Service.
"We used to targets industrial clients, now we seek potential segment on household with lower cost," said her to preporters today.
Aeon Credit Service Director Sudarmadi Salim compared the cheap fare that have to paid every household to hiring single professional security officer that usually cost IDR1 million--4 mio in every month.
He said the company and G4S haven't set the initial target or prediction that can gathered in the unique market segment.
The other segment that already worked on by Aeon Credit Service are financing English course that support revenur IDR500 mio per month for the company. The collaboration woven with Wall Street course.
Sudarmadi said the company still worked on permit to provide credit card service.